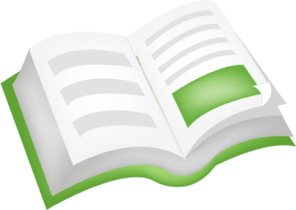 Reflection
6C Law Tsz Ching Angela

During the long summer vacation, 20 students and 2 teachers embarked on a journey to Cairns, Australia. We stayed in Carins for two weeks for our English study tour.
During those two weeks, in addition to building a close relationship with my schoolmates, receiving knowledge in the classroom and having an overall eye-opening experience, I found my greatest treasure - all those beautiful memories and the restoration of some "long-forgotten knowledge".
Right off the bat, in the very first lesson, the English teacher in Cairns taught us "past tense". Because I wasn't prepared for the lesson to be so academic, when the teacher asked us to do the exercises, I could only use my very limited knowledge on the topic to answer the questions. Then "past perfect tense" and "past continuous tense" followed. I looked at the long-forgotten "tenses" and greeted them as old friends reintroduced. That was how I retorted my "long-forgotten knowledge".
As for beautiful memories, I referred to the memories I created with my schoolmates of different ages. What impressed me the most happened on the fifth day of our journey, when we went to Green Island. When we set off, the weather was not cooperating. Everyone thought they weren't going to see the beauty of Green Island. After a storm comes a calm. By the afternoon, we could see the coral reefs and took beautiful pictures of them. A beautiful view with sunshine and our joyous voices were able to cheer everybody up. We simply could not withstand the beauty of Green Island. On the return trip, we saw the blue ocean and sky in Australia on the upper deck of our ferry. Immediately, I thought of the famous Chinese poem "Yueyang Pavilion" – what a picturesque scene.
In terms of lifestyle changes, because of living in an Australian homestay family, I had developed the habit of going to bed really early. Also, I made reconciliation with the previously hated carrots, green beans, and bell peppers. After having to eat them everyday, I decided not to hate them anymore.
As the journey ended, my secondary school life slowly began to take off again. Greetings to the arrival of DSE! Students should cherish your precious present moments and have fun while you have the freedom! Now, all I can do is to work really hard and look forward to my next adventure.